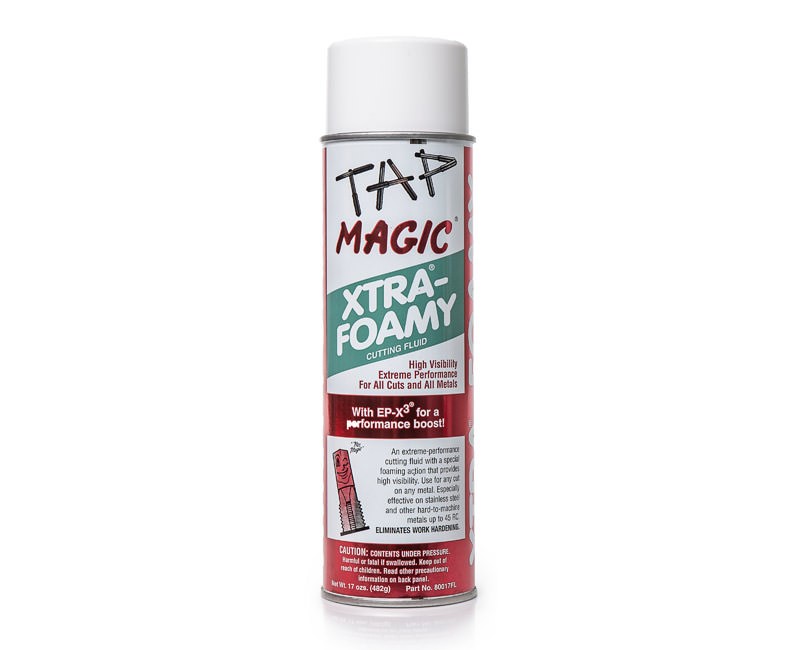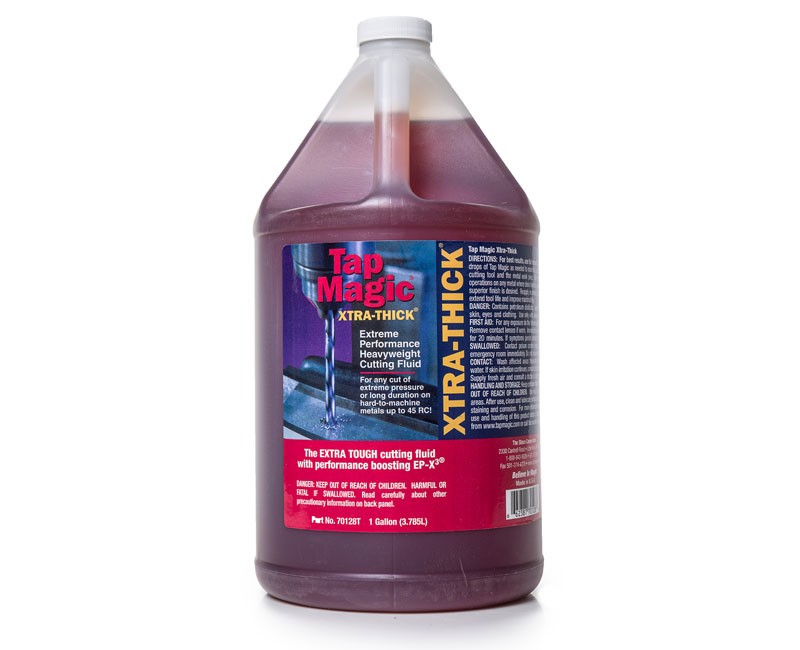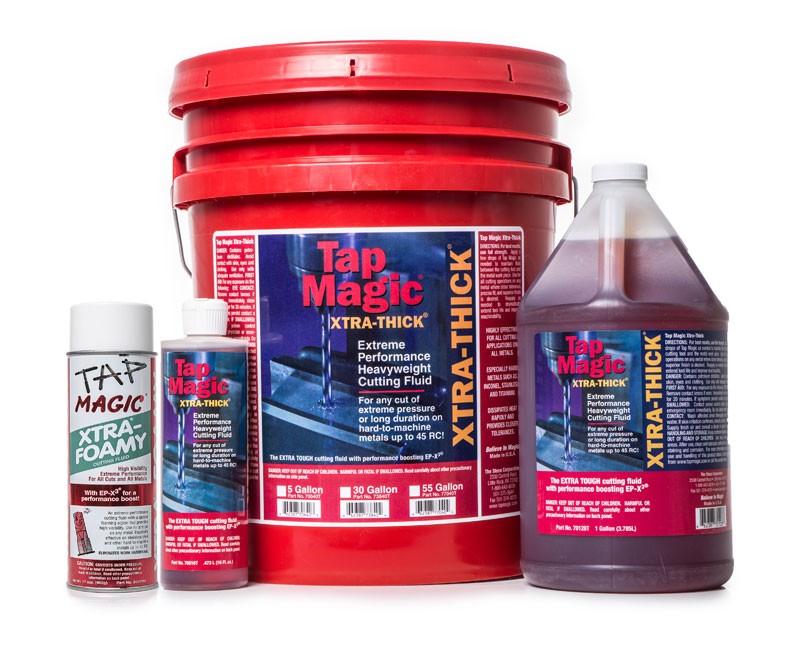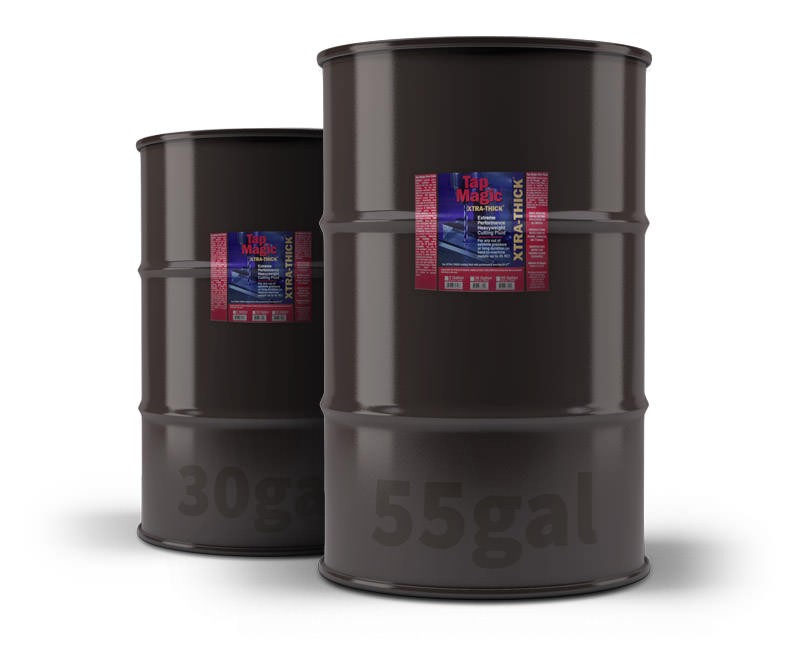 The extreme performance heavyweight champion for hard metals – inconel, titanium, stainless...any metal up to 45 Rockwell hardness! Virtually eliminates work hardening. Clinging action means it stays with the tool for deep cuts on heavy gauge materials and for lathe and mill work because it isn't prone to slinging off. Also available in 12 oz aerosol: Xtra-Foamy!
Applications
Highly effective for drilling, tapping, milling - all cuts on most metals. Especially suited for:
• Cuts on hard metals such as inconel, titanium, and stainless.
• Deep-hole cuts (eliminates work hardening).
• Lathe and mill work (fluid clings to work).
• Pipe threading.
Xtra-Foamy Details
A high-visibility, foaming action cutting fluid with the proprietary additive EP-X3® for extreme performance on the hardest metals – even those up to 45 RC. The high-visibility foam allows you to conveniently gauge application rate and fluid presence. Clinging action stays with the tool longer. Eliminates work hardening.
With the added power of EP-X3, our extra foamy cutting fluid gives you high visibility on the most difficult metals and applications. Even if you're cutting into stainless, titanium, inconel, or other extremely difficult metals, you'll still have the precise cutting provided by Tap Magic.
Xtra-Foamy Applications
Highly effective for all cuts on all metals. Especially suited for high-nickel alloys, inconel, stainless, titanium and other hard metals up to 45 RC.
---
You may also be interested in...
Tap Magic EP-Xtra® is an ozone-friendly formula that provides outstanding performance on all cuts and all metals - even hard metals such as stainless steel. The proprietary additive, EP-Xtra, provides a synergistic boost in perfor...
We've been making Tap Magic premium cutting fluids for decades. Isn't it time we finished the job? Introducing Tap Magic Corrosion Inhibitor! You can expect the same great performance we've always provided for protecting your tool...
Do you have a tough metal cutting application that won't allow for liquid lubricants? Do you want to extend the life of your tooling and improve the precision of your work? Tap Magic has now created their high-performance formula...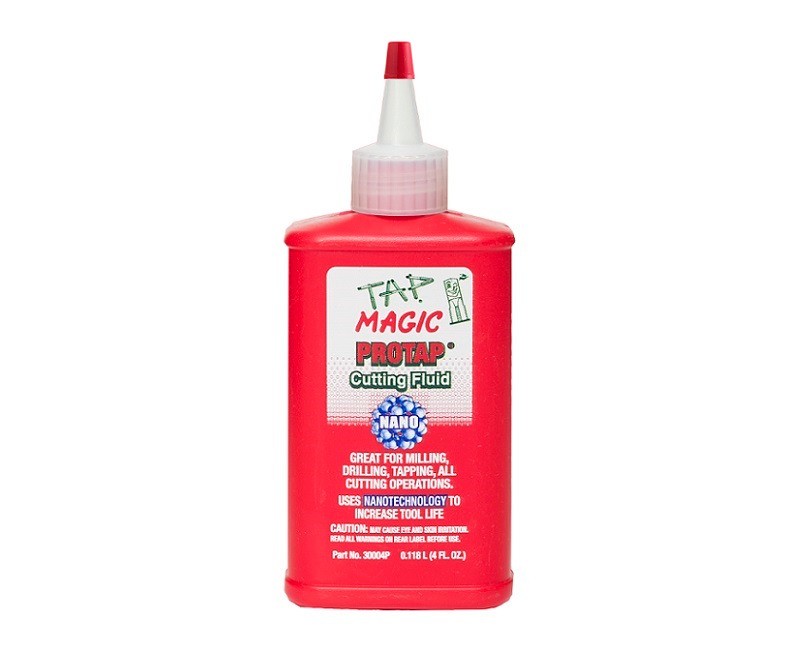 Multiple Sizes Available
This eco-friendly cutting fluid is totally biodegradable and can be applied to any and all cutting operations and metals. Now infused with a nanomaterial additive for even better performance on difficult jobs! ApplicationsUse for...