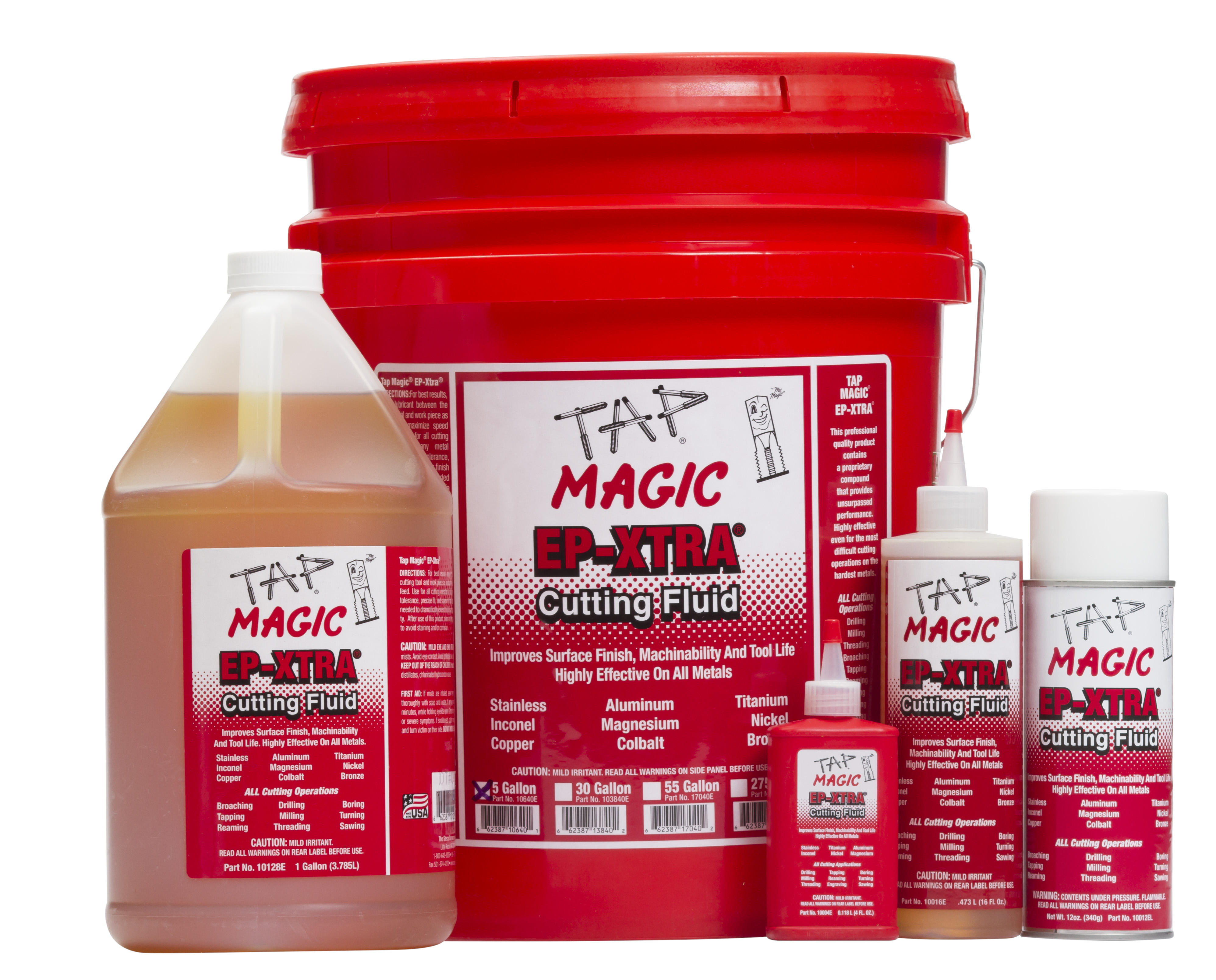 In 1953, we created the first in a line of incredible cutting fluids: Tap Magic. From this single fluid we developed a complete line of versatile, precise, lubricated cutting fluids that will meet the demands of any modern machinist or fabricator.
Learn More
Frequently Asked Questions
What is the best way to clean Tap Magic cutting fluid from my tooling and parts after machining?
Solvent-based chemicals or commercial degreasers such as Tap Magic Cleaner/Degreaser work great. Most of all, may sure the cleaner is compatible with your material. Cleaning steel does not protect it...
Read Full Answer
Why would I use Tap Magic Aluminum formula when aluminum is a recommended metal for Tap Magic EP-Xtra or ProTap?
Any of these formulas can be used on aluminum machining operations. With some alloys of aluminum or brass, the metal can be very soft causing galling or tool buildup in some applications. The advantag...
Read Full Answer
What materials are OK to use with Tap Magic products?
Tap Magic products can be used on just about every metal. The exceptions to this are: a) Tap Magic ProTap may turn yellow metals such as brass or copper a greenish color if left on the part for any le...
Read Full Answer