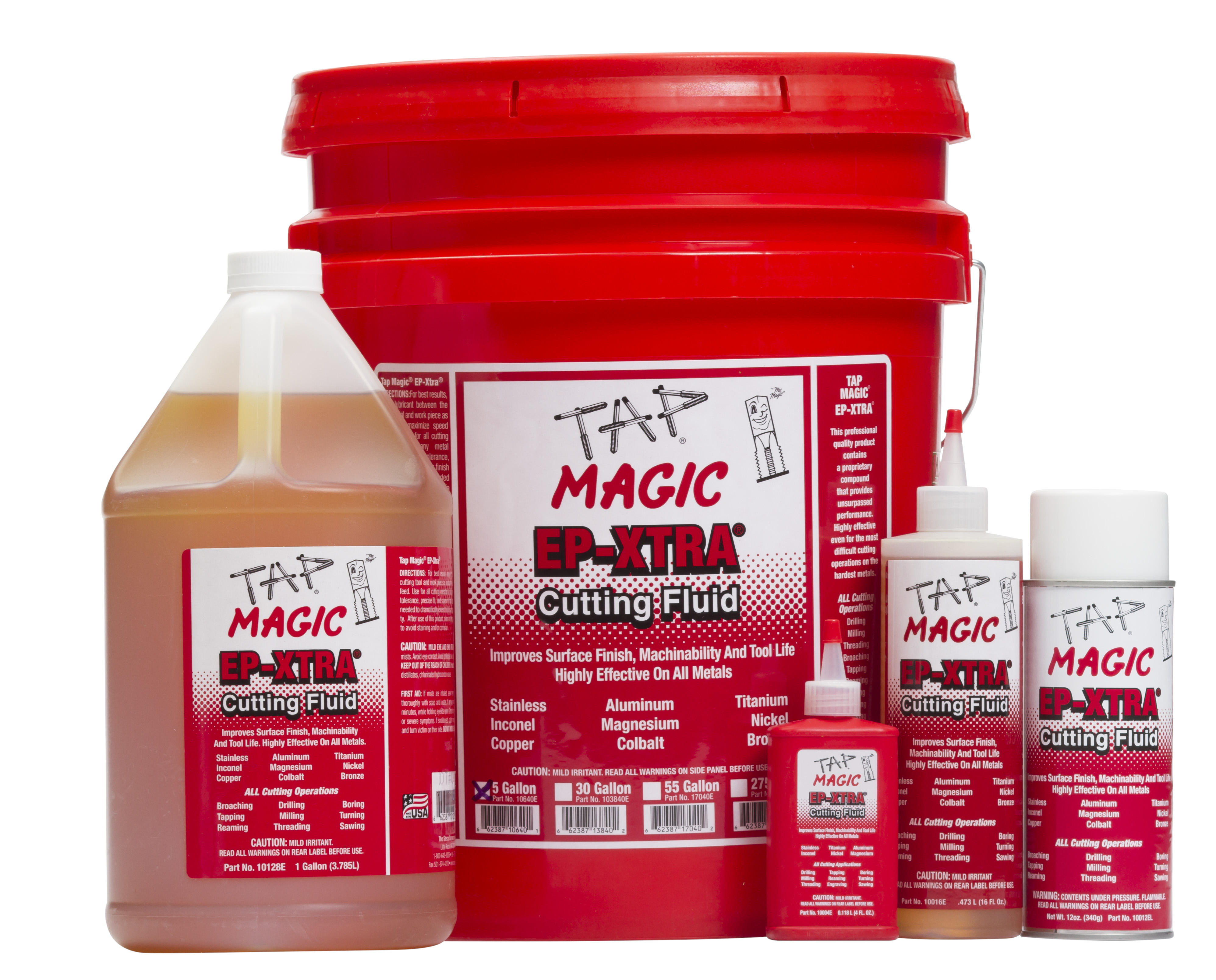 In 1953, we created the first in a line of incredible cutting fluids: Tap Magic. From this single fluid we developed a complete line of versatile, precise, lubricated cutting fluids that will meet the demands of any modern machinist or fabricator.
Learn More
Frequently Asked Questions
Where can I buy Tap Magic Original or obtain the SDS for that product?
The Steco Corporation has not manufactured Tap Magic Original since 2007, so that product has no GHS-compliant SDS. Some of the product may still exist, but we have no knowledge of our distributors wi...
Read Full Answer
What is the shelf-life of Tap Magic cutting fluids?
All Tap Magic products have a recommended shelf life of 5-8 years depending on storage conditions with the exception of Tap Magic Eco-Oil which has a recommended shelf life of 18 months. Other factors...
Read Full Answer
Is Silicone in Tap Magic cutting fluids?
There is no silicone, either as an ingredient or trace contaminant, in any of our Tap Magic cutting fluid formulas. This includes Tap Magic EP-Xtra®, Tap Magic Aluminum, Tap Magic ProTap, Tap Magic F...
Read Full Answer