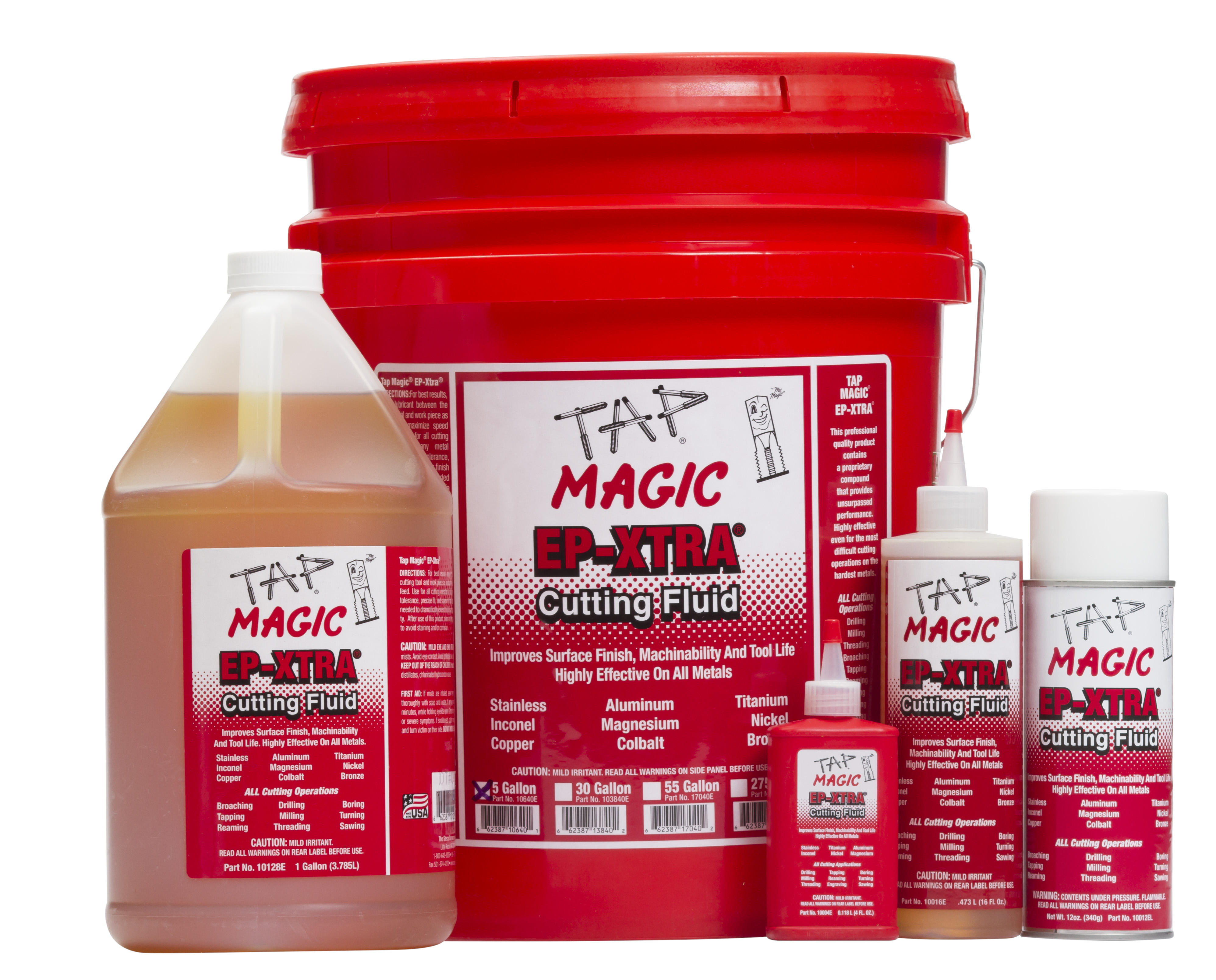 In 1953, we created the first in a line of incredible cutting fluids: Tap Magic. From this single fluid we developed a complete line of versatile, precise, lubricated cutting fluids that will meet the demands of any modern machinist or fabricator.
Learn More
Frequently Asked Questions
What is the shelf-life of Tap Magic cutting fluids?
All Tap Magic products have a recommended shelf life of 5-8 years depending on storage conditions with the exception of Tap Magic Eco-Oil which has a recommended shelf life of 18 months. Other factors...
Read Full Answer
What is the best way to clean Tap Magic cutting fluid from my tooling and parts after machining?
Solvent-based chemicals or commercial degreasers such as Tap Magic Cleaner/Degreaser work great. Most of all, may sure the cleaner is compatible with your material. Cleaning steel does not protect it...
Read Full Answer
Where can I buy Tap Magic Original or obtain the SDS for that product?
The Steco Corporation has not manufactured Tap Magic Original since 2007, so that product has no GHS-compliant SDS. Some of the product may still exist, but we have no knowledge of our distributors wi...
Read Full Answer