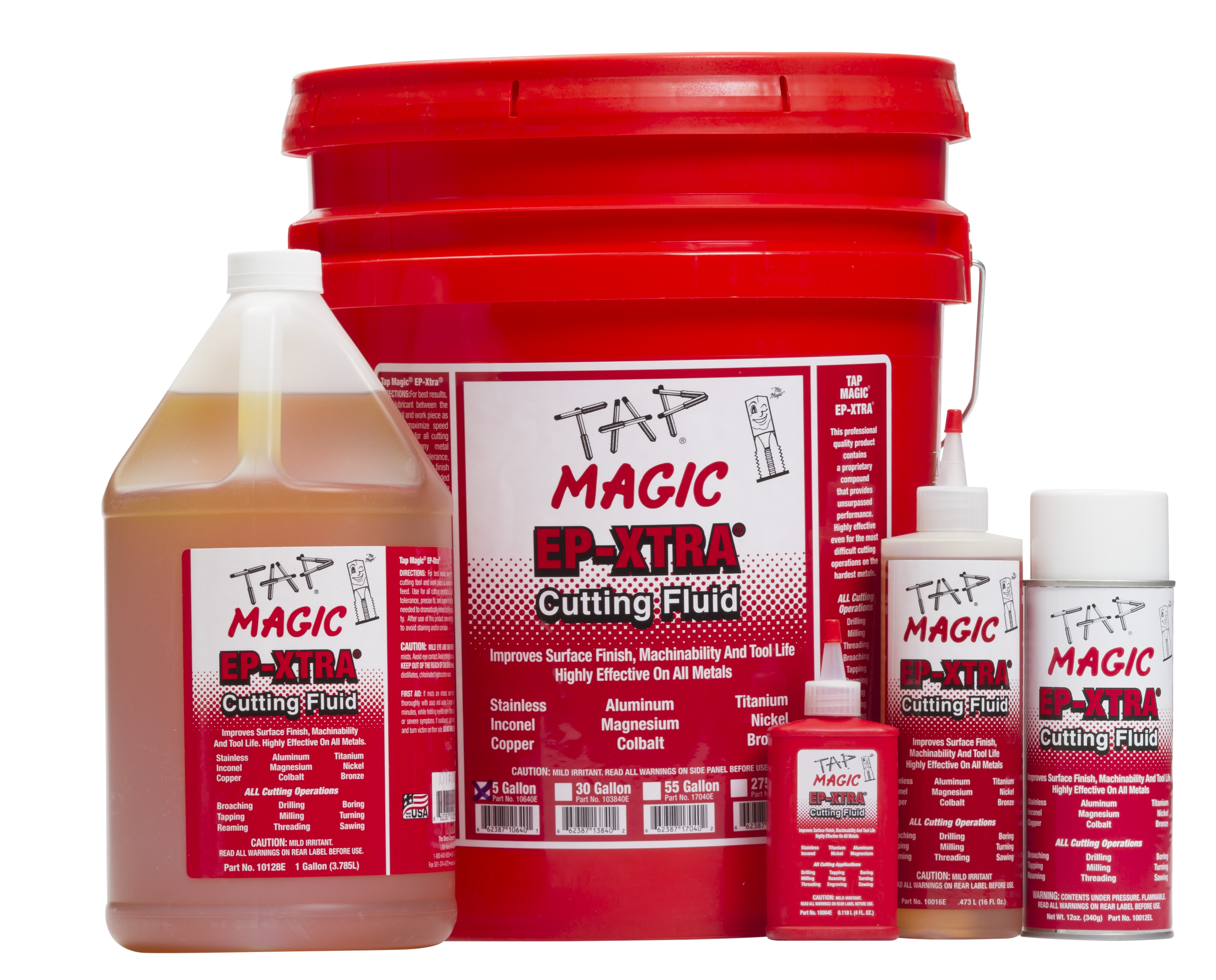 In 1953, we created the first in a line of incredible cutting fluids: Tap Magic. From this single fluid we developed a complete line of versatile, precise, lubricated cutting fluids that will meet the demands of any modern machinist or fabricator.
Learn More
Frequently Asked Questions
Are there any allergens in Tap Magic brand products?
The Steco Corporation certifies there are no allergens (soy, wheat, eggs, nuts, milk, etc.) in any of our Tap Magic cutting fluid formulas or in any of our base ingredients to our knowledge.
Read Full Answer
What materials are OK to use with Tap Magic products?
Tap Magic products can be used on just about every metal. The exceptions to this are: a) Tap Magic ProTap may turn yellow metals such as brass or copper a greenish color if left on the part for any le...
Read Full Answer
What is the shelf-life of Tap Magic cutting fluids?
All Tap Magic products have a recommended shelf life of 5-8 years depending on storage conditions with the exception of Tap Magic Eco-Oil which has a recommended shelf life of 18 months. Other factors...
Read Full Answer