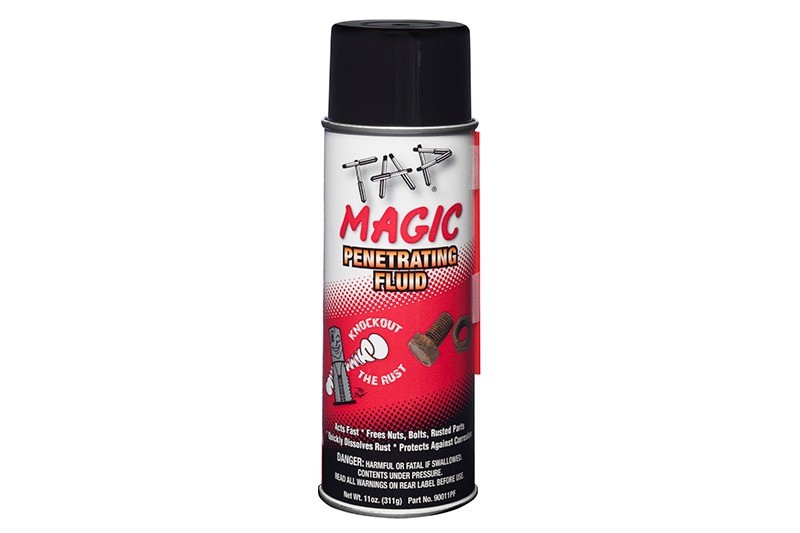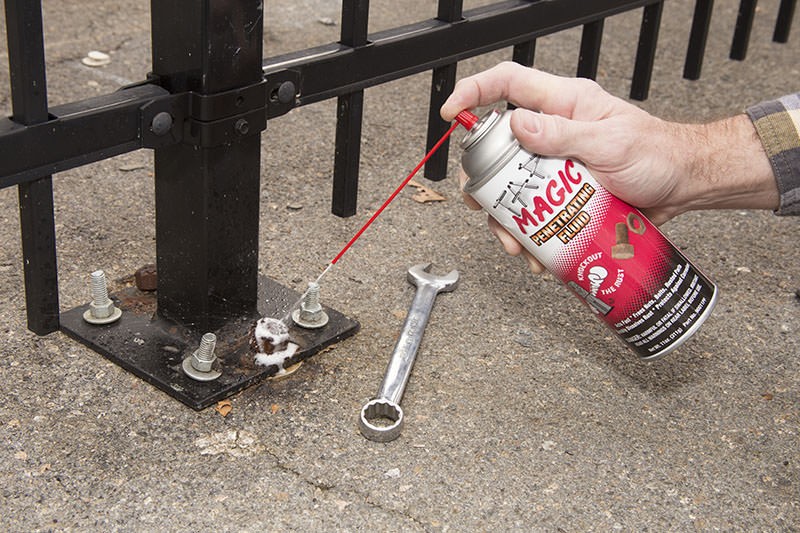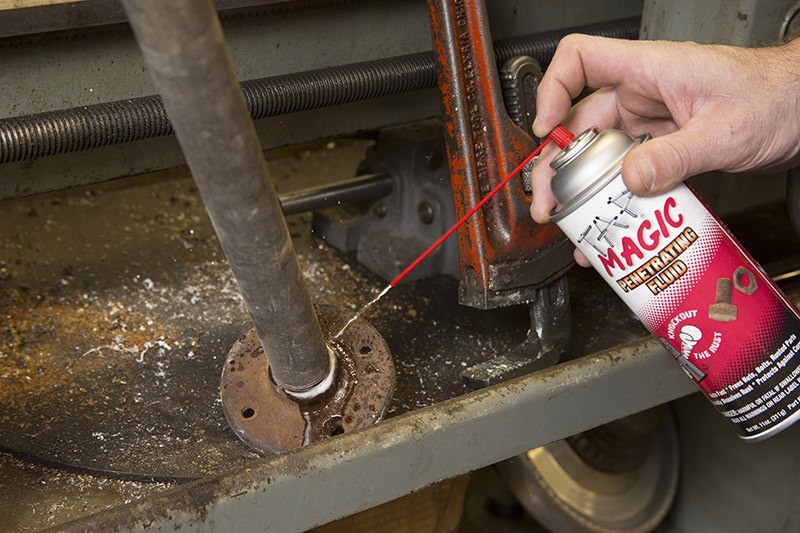 Eliminate the frustration of "waiting time" when working with corroded or frozen parts.
FAST ACTING Tap Magic Penetrating Fluid works fast to save you TIME and MONEY! This low viscosity fluid DELIVERS corrosion inhibitors into the TIGHTEST of crevices quickly, breaking the bonds of rust.
Don't waste another minute and try a can today!
Low Odor
High Flash Point
Anti-Seize
Low Viscosity
Applications
Automotive, agriculture, plumbing, aircraft, industrial, & construction
---
You may also be interested in...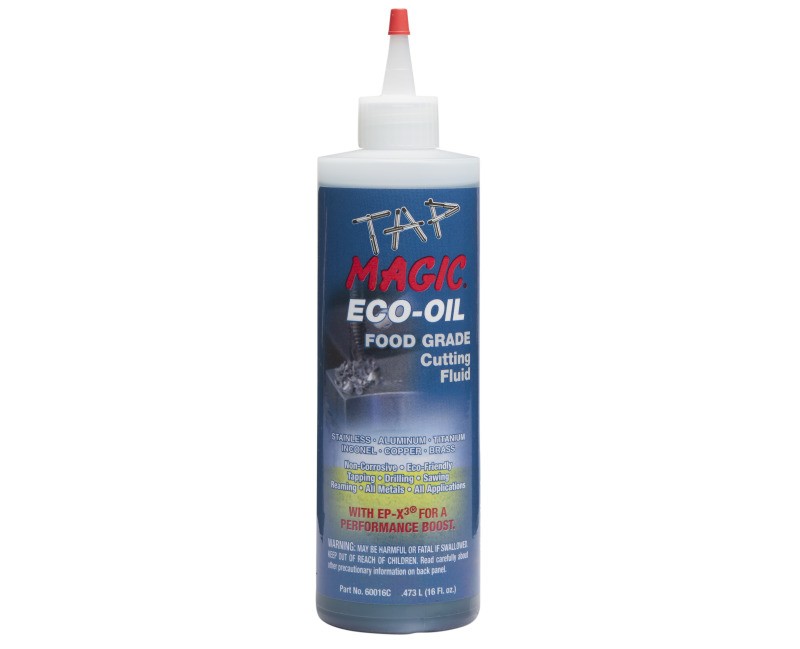 Multiple Sizes Available
Tap Magic Eco-Oil has been reformulated to meet the requirements of NSF's H1 Food Grade certification! It is still biodegradable and has a natural oil base that's remarkably low in odor and smoke — even on cuts that produce a lot...
We've been making Tap Magic premium cutting fluids for decades. Isn't it time we finished the job? Introducing Tap Magic Corrosion Inhibitor! You can expect the same great performance we've always provided for protecting your tool...
Do you have a tough metal cutting application that won't allow for liquid lubricants? Do you want to extend the life of your tooling and improve the precision of your work? Tap Magic has now created their high-performance formula...
Tap Magic EP-Xtra® is an ozone-friendly formula that provides outstanding performance on all cuts and all metals - even hard metals such as stainless steel. The proprietary additive, EP-Xtra, provides a synergistic boost in perfor...