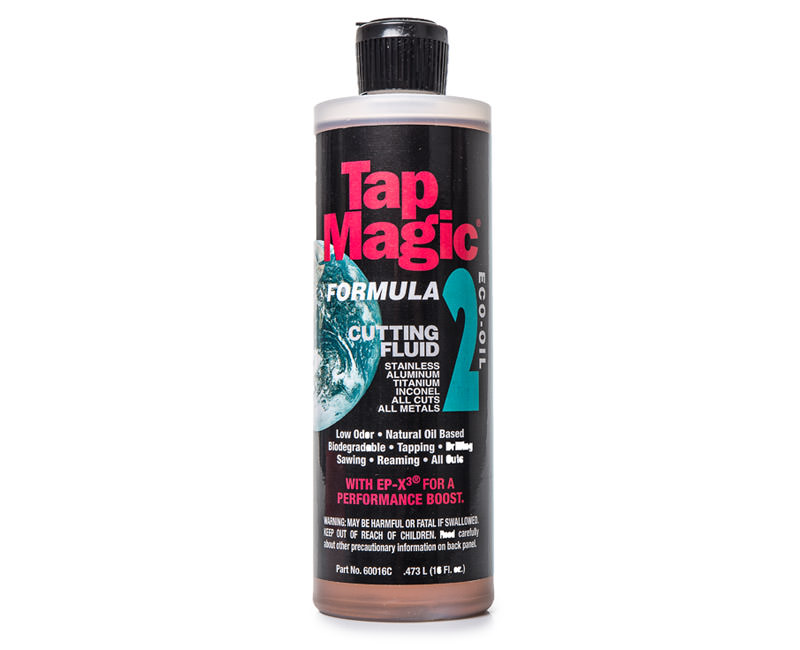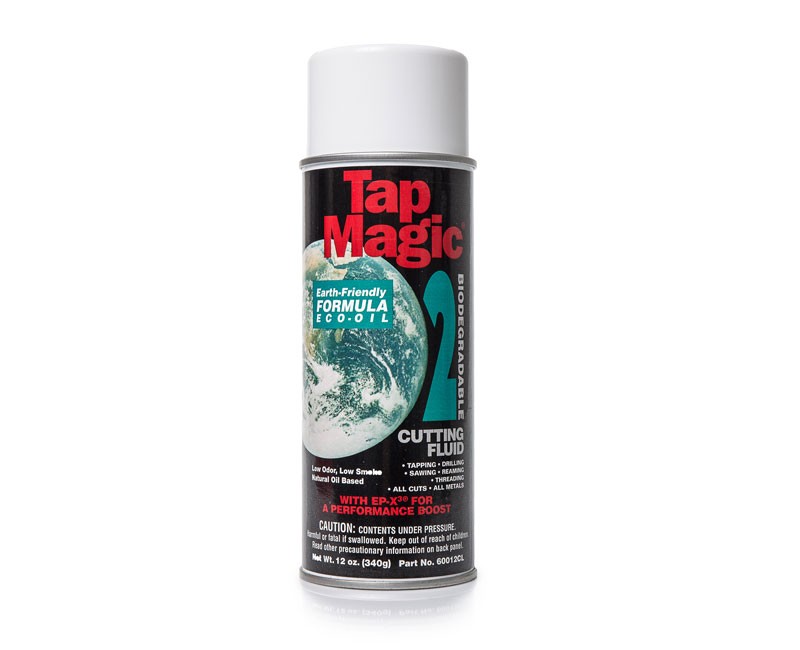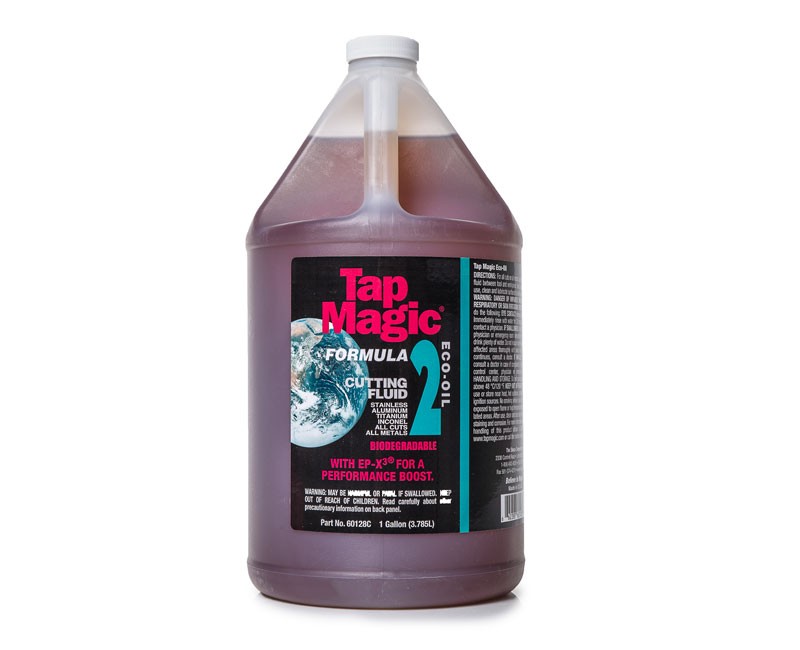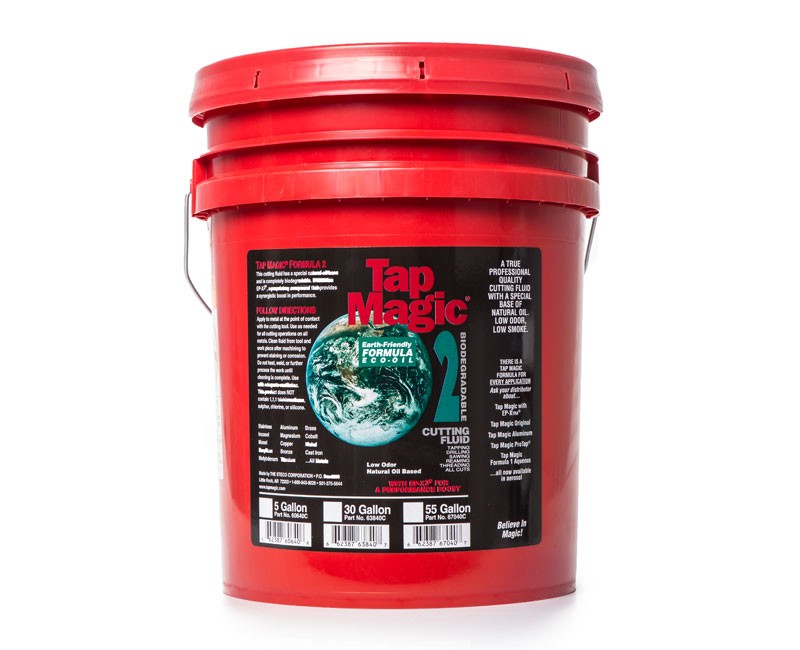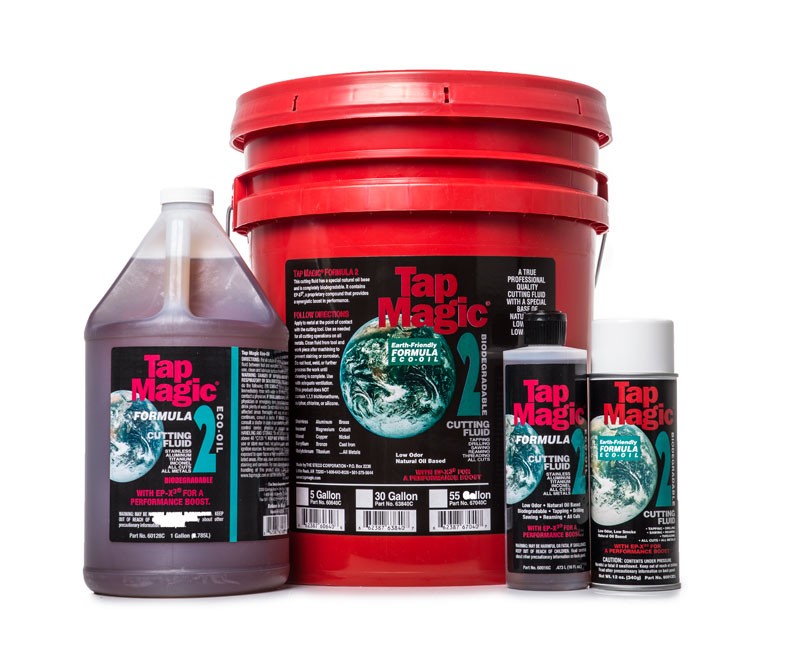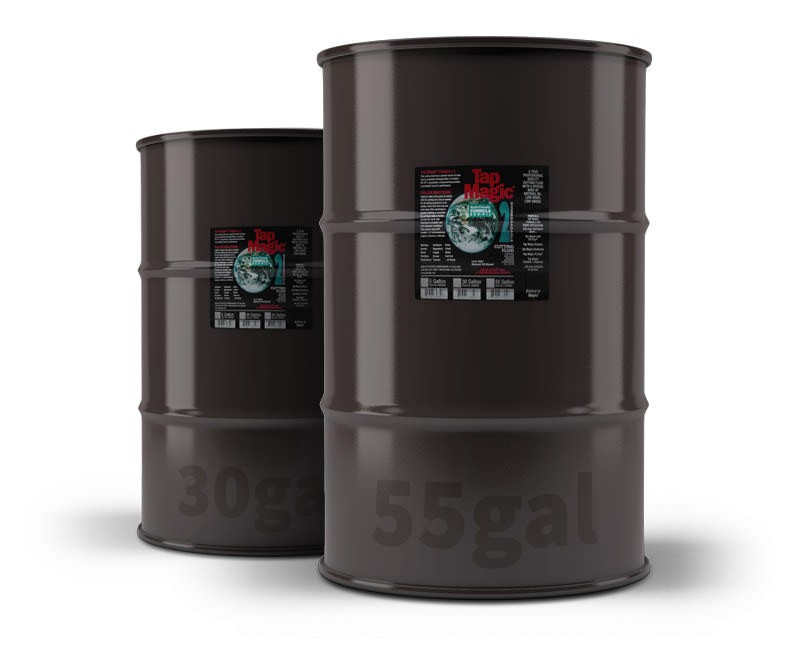 Tap Magic Formula 2 Eco-Oil is totally biodegradable and has a natural oil base that's remarkably low in odor and smoke — even on cuts that produce a lot of heat. It contains our EP-X3 additive for a synergistic boost in performance. Highly effective for all cuts on all metals.
Applications
Highly suggested when low odor and low smoke are desired qualities of the metal cutting operation. Drilling, tapping, milling - an excellent choice for any cut on any metal when a biodegradable cutting fluid is called for in your environment.
---
You may also be interested in...
The extreme performance heavyweight champion for hard metals – inconel, titanium, stainless...any metal up to 45 Rockwell hardness! Virtually eliminates work hardening. Clinging action means it stays with the tool for deep cuts on...
We've been making Tap Magic premium cutting fluids for decades. Isn't it time we finished the job? Introducing Tap Magic Corrosion Inhibitor! You can expect the same great performance we've always provided for protecting your tool...
This fluid has come from years of research and development specifically on the most effective ways to machine and fabricate one of the most common metals around: aluminum. This formulation provides enhanced performance because of...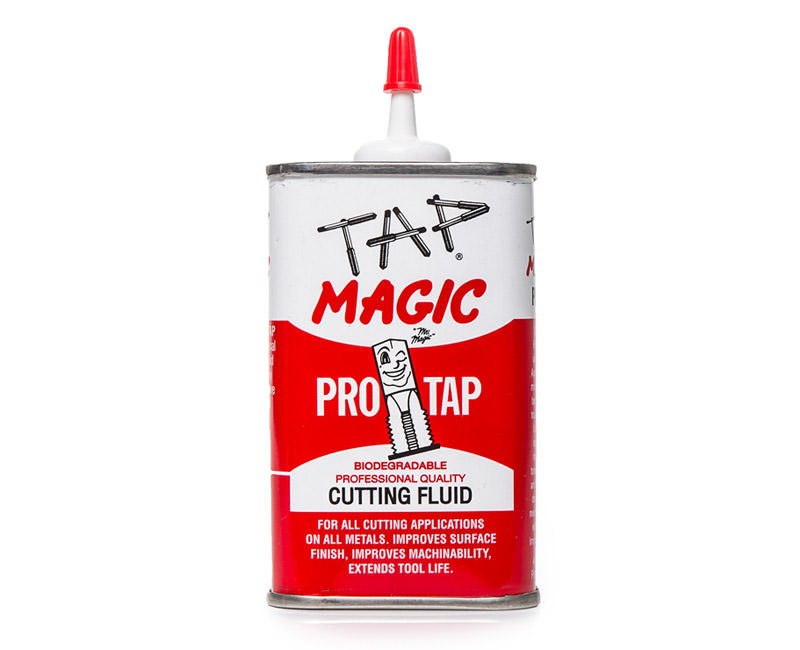 Multiple Sizes Available
This eco-friendly cutting fluid is totally biodegradable and can be applied to any and all cutting operations and metals. No operation or metal will stand in your way with Tap Magic Protap.ApplicationsUse for drilling, tapping, mi...